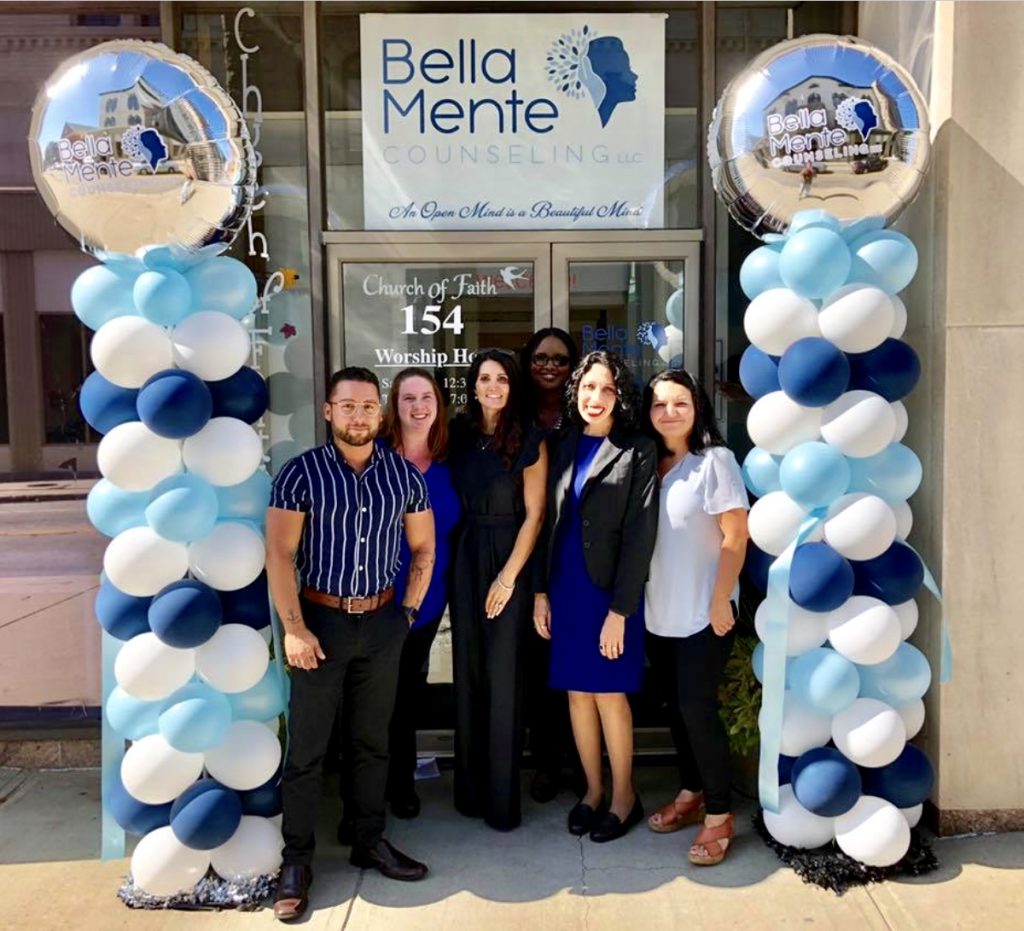 Bella Mente Counseling LLC is growing and we have recently hired a few new counselors. When you call or email or inquire about counseling for yourself or a loved one, you will speak directly with me, Beth Mancini. Depending on insurance type, available scheduling for sessions, as well as your needs, I will assign you, someone, to provide your counseling.
Please meet our new counselors!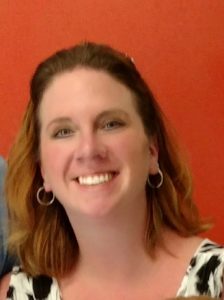 Jamie Pease, MSW, LICSW
Hi! My name is Jamie Pease and I am a Licensed Independent Clinical Social Worker in Rhode Island. I have been working for over 10 years in a behavioral health setting and am a qualified and committed therapist who is here to help guide you through life's challenges. I am eager to help you make decisions without feeling like you are alone when doing so. My passion is helping people who have been through a stressful experience and helping them to heal. I try my best to help my clients to find healthy perceptions of themselves and strengthen their relationships so they can know themselves as peaceful, complete, whole and safe. I will work hard with you so you can enjoy life, as I believe in finding happiness and reaching your goals, be they big or small!
I hope I have an opportunity to work with you at Bella Mente Counseling LLC as it has been a wonderful experience to work in a small office setting where each client is treated as an individual and treatments are tailored to your needs. Thanks for taking a minute to get to know me a bit, and I look forward to getting to know you as well.
Best,
Jamie Pease, MSW, LICSW
Jamie Currently Accepts the Following Coverages: 
Neighborhood Health Plan including Integrity and All Ways plans
Tufts Health Care -Commercial and Medicaid
Blue Cross Blue Shield
United Health Care – Commercial and Medicaid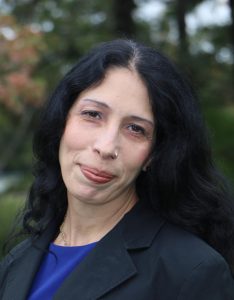 Carol Parker, LMHC
Want to feel better? I can help.
Are you facing challenges with a relationship? Struggles with addiction? Dealing with a loss? Let's work together to help you cope with the stresses of life.
For more than 20 years, I have helped guide individuals and families as they tackle life's hurdles. I have worked with people facing a wide variety of challenges, including: women's issues, chronic illness, divorce, parenting, death of a loved one, work and finances, bullying, self-esteem, physical and emotional abuse, gender identity, LGBTQ issues, trouble in their sex life, kink, polyamory, trauma, anxiety, depression, bipolar disorder, schizophrenia and obsessive-compulsive disorder.
I offer individual, couples and family counseling. I have earned master's degrees in counseling at Rhode Island College and am licensed by the State of Rhode Island as a Licensed Mental Health Counselor.
You deserve to live a better, happier life. Let me help.
Carol Currently Accepts the Following Coverages: 
Neighborhood Health Plan including Integrity and All Ways plans
Tufts Health Care -Commercial and Medicaid
Blue Cross Blue Shield
United Health Care – Commercial and Medicaid
Rebecca Gessow
I am a licensed independent clinical social worker with over 25 years of experience as a Solution-Focused therapist. My goal is to help my clients, with the the aid of insight and understanding, to make the changes they need to live a better life. I have worked with all age groups but my current focus is adults, and I have a particular passion for helping couples find their way. I have worked in several community mental health settings, as an Integrated Behavioral Health Specialist, in a medical facility, in an agency setting, and in my own private practice. I was a school psychologist before I was a clinical social worker and my knowledge of the individual, and the individual in society, illuminates and informs my practice.
I am happy to work with clients interested in brief therapy and my belief is that sometimes a neutral party is helpful for a few session. Relationships are at the heart of counseling and the foundation of my treatment approach. I always look forward to meeting new clients and I would love to help you with whatever your need is today.
I work only on Sundays only so if you are in need of a Sunday appointment, please feel free to ask for me!
Rebecca Currently Accepts the Following Coverages: 
Neighborhood Health Plan including Integrity and All Ways plans
Tufts Health Care -Commercial and Medicaid
Blue Cross Blue Shield
United Health Care – Commercial and Medicaid

Andrew St. Louis
Hello all! My name is Andrew St. Louis (yes like the city), and I am a Masters level clinician with an MSc degree in Developmental Psychology and Clinical Practice. I received this degree abroad at University College London, where I studied at the Anna Freud Centre in London, England. I have spent the last 5 years working with children and families with severe behavioral needs in helping to address prominent obstacles within different therapeutic settings, such as in homes, schools, detention centers, etc. I like to work collaboratively to help achieve the client's desired goals through consistency of treatment, all the while creating a safe space to discuss and explore your wants, needs, and challenges.
My background is working with children and young adults from ages 3 to 18, but I have worked with adults (18+) and families within a home setting for the past three years; I have also worked and volunteered with LGBTQIA+ individuals.
If given the chance, I hope to help you on your journey of self-discovery, overcoming trauma, or whatever other obstacles you may be facing!
Andrew Currently Accepts the Following Coverages: 
Neighborhood Health Plan including Integrity and All Ways plans
United Health Care – Commercial and Medicaid

Anjely Huertas / Bilingual
I am a master's level Clinical Mental Health Counselor and completed my degree in Rhode Island College.
For those on the journey of self-exploration, start where you are, and I will meet you there. I believe counseling is different for every single individual and I view each individual as a whole being. Thus, in collaboration with you, I create a unique consolidation of integrative methods to guide you on your path to your fullest potential, live a life of meaning and fulfillment, and live in your truth.
As well, instead of treating diverse individuals with methods specifically for one culture, I hope to incorporate and provide culturally aware services. Such as, examining intersections of systems of power such as race, class, gender, religion, sexuality, able body etc., to provide the apt most care to reach your full potential and live authentically.
With a Holistic, Culturally Aware, and Humanistic/Person-Centered approach, I am also influenced by Psychodynamic therapy, Existential therapy, Gestalt therapy, Cognitive Behavioral therapy, Psycho-education, Art therapy, Solution Focused therapy, Narrative therapy, Positive Psychology, and Mindfulness-Based Interventions. I have work with a range of concerns including: loss of self-connection, low motivation, family challenges, self-acceptance, personal growth, boundary setting, purpose seeking, anxiety, depression, stress and overwhelm, emotion regulation and expression, life transitions, relationship issues, mood regulation, anger management, authentic living, value exploration and more.
Throughout my work, it's been amazing to experience many incredible, brave, and beautiful individuals who have guided and aided me to hone my skills, and I am honored to utilize them to guide others. You and I will create a compassionate and safe space to begin your healing, and I am humbled to experience your journey.
Spanish:
Soy Consejera Clínica de Salud Mental de nivel de maestría, y completé mi título en Rhode Island College.
Para aquellos en el camino de la autoexploración, comience donde esté y los encontraré allí. Creo que consejeria es diferente para cada individuo, y veo a cada uno como un ser completo. En colaboración con usted, creo una consolidación única de métodos integrados para guiarlos en su camino hacia su máxima potencial, vivir una vida con significación y satisfacción, y vivir en su verdad.
Además, en lugar de tratar a individuos diversos con métodos específicamente para una cultura, espero incorporar el conocimiento que he aprendido en mi educación y experiencia para brindar servicios con conciencia hacia su cultura. Por ejemplo, examinar las intersecciones de los sistemas de poder como raza, clase, género, religión, sexualidad, cuerpo capaz, etc., para brindar el cuidado más adecuado para alcanzar su máxima potencial y vivir de manera auténtica.
Con un enfoque holístico, culturalmente consciente y humanistica / centrado en la persona, también estoy influenciada por la terapia psicodinámica, terapia existencial, terapia gestalt, terapia conductual cognitiva, terapia artística, terapia centrada en la solución, terapia narrativa, psicología positiva, e Intervenciones Basadas en la Atención Plena. He trabajado con una variedad de inquietudes que incluyen: pérdida de la autoconexión, poca motivación, desafíos familiares, autoaceptación, crecimiento personal, definición de límites, búsqueda de propósitos, ansiedad, depresión, estrés y agobio, regulación y expresión de las emociones, transiciones de la vida, problemas de relaciones, regulación del estado de ánimo, manejo del enojo, vivir auténticamente, exploración de valores y más.
A lo largo de mi trabajo, ha sido maravilloso tener la experiencia de muchas personas increíbles, valientes, y hermosas que me han guiado y ayudado a perfeccionar mis habilidades, y me siento honrada de utilizar mis habilidades para guiar a otros. Usted y yo crearemos un espacio compasivo y seguro para comenzar su sanación, y siento humildad al conoser su camino.
Anjely Currently Accepts the Following Coverages: 
Neighborhood Health Plan including Integrity and All Ways plans
United Health Care – Commercial and Medicaid